Can you get the aroma of the scrumptious food cooking? Wow! It is so appetizing the fragrance of divine food. This pandemic has increased hunger pangs. We are in the house and want to munch on something yummy now and then. Our savior in this time of pandemic is the gas and microwave oven. Otherwise, mostly were dependent on restaurants and hotels. Our weekends before the pandemic was booking our food on delivery apps and eating some sinful foods that would increase our calories. But times have changed. Due to the lockdown and its restrictions we couldn't go out.
We all had felt that we will miss our favorite food. How will we get to eat mouth-watering pizzas? When will we dig into those yummy plates of pasta? What about our birthday cakes? I'm sure you are having all these questions roaming all over your mind. The pandemic didn't become a problem, but cooking and eating became a matter of concern. So many working individuals were dependent on their cooks or chefs who would pan out delicious dishes for them. But due to the lockdown, we have to do it on our own. Some of us don't even know to cook. What's going to happen? But do you know I discovered something during the current pandemic? Do you want to know it?

5 Gobsmacking ways of cooking

1.Traditional status

Cooking was a synonym for a particular gender. Even though all the best chef's in the world are men. Aren't you gobsmacked reading this piece of information? The traditions have resulted in believing and making women or girls doing all the cooking. It is a perception; knowledge of cooking is mandatory for women. The question always arises to women that if you don't know cooking how will you survive? How will you adjust to your husband's house? These are only a few statements which girls get to hear while growing up. I always get flabbergasted hearing these statements because times have changed, but the mindset has not gone through a transition.
The grandparents and parents pressure women to learn basic cooking. Some of the girls gave in to this pressure of cooking and while the others rebelled and didn't learn. But those who submitted to these pressures benefitted in the times of a pandemic. They cook to survive and also those people who have parents and grandparents with them got home cook traditional as well as contemporary food. But this traditional status, which cooking does not allow the men of the house to enter the kitchen even in the current pandemic times initially. As people believed this pandemic will go off soon. Therefore, men entering the kitchen to pan out or try out cooking did not get encouragement.
2.Hobby as a prestige

Cooking as a hobby is a prestige too. People in this pandemic who had taken hobby classes before the current pandemic time have benefitted from it. Pre- pandemic saw a time where individuals who were residing in a separate household didn't want to keep cooks and preferred to prepare their food. But at the same time, they didn't like the traditional methods of cooking. They wanted to do something different. You could say something out of the box. As one very well knows cooking is all about experimenting which the youth have given a new meaning to it. So, these individuals went for hobby classes for cooking as well as baking. These hobby classes of cooking were inclusive of learning baking too. These were the brownie points for these individuals. It was like the cherry on the cake for those going to these classes.
Also read: What's cooking??
These classes became useful to them during the current pandemic. They can try all that they learned in those hobby classes. Also, the hobby classes started providing classes virtually to the people in the lockdown. Many people applied for it as they were bored and this would become handy for them to survive and have the delectable grub. These classes also catered to those individuals who knew cooking but wanted to sharpen their skills. All thanks to these wonderful classes people started enjoying different cuisines and relishing them. Also, there were no stigma or taboos for males. So, many males joined these classes as they wanted to hone culinary art. The hobby classes saw that there was more interest in baking. The various dishes they learned didn't make them miss the restaurant
cuisines.
The birthdays in the pandemic became even more fun as these individuals baked yummy and decorative cakes that they learned for their relatives and friends and sent them across through delivery partners. Different types of cakes were baked which the cake shops also never baked. The cakes were unique and this became another feather in the cap for those individuals who made use of the hobby classes.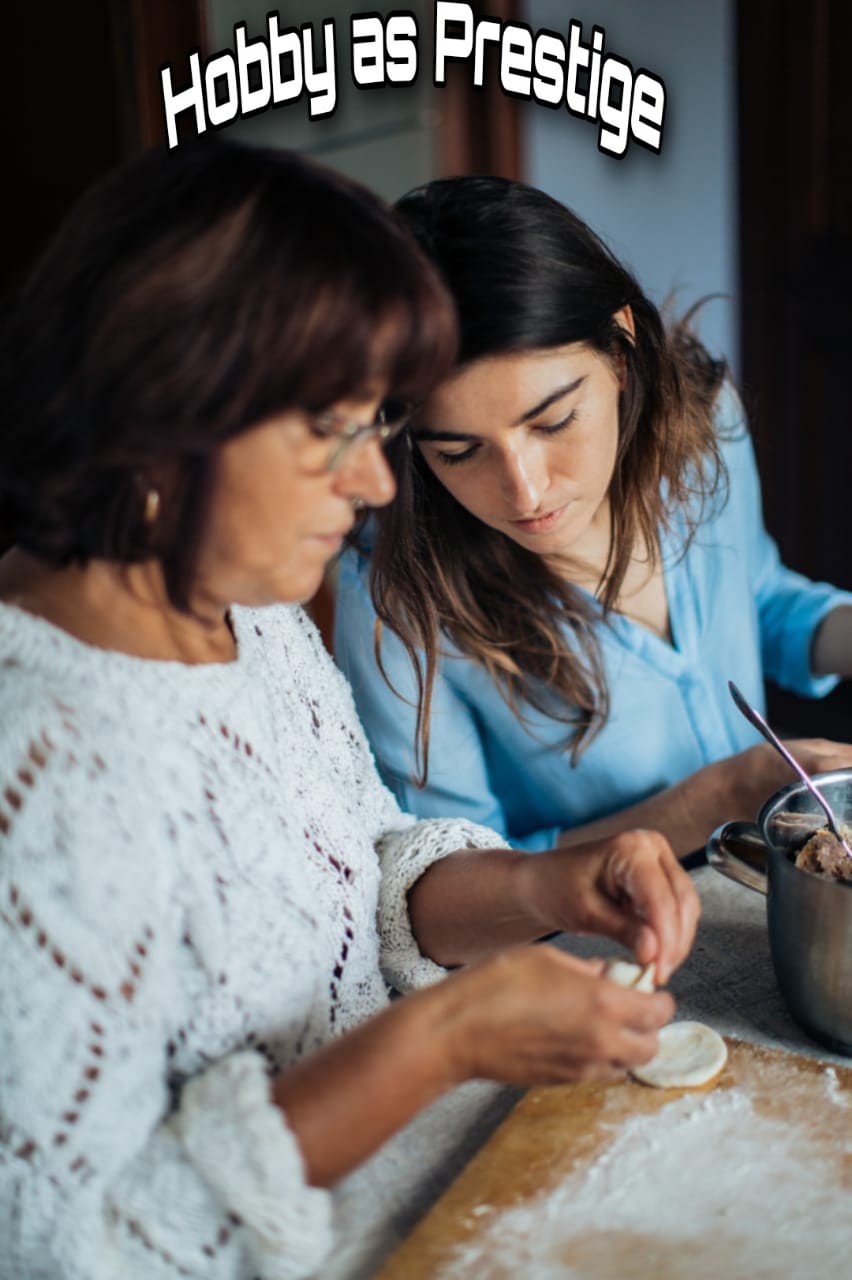 Also, many learned to bake biscuits. Did you get a chance to have those fresh, aromatic, and tasty home-made biscuits? I got a chance to have my hands on it and those biscuits melted in my mouth. The baked chocolate pies and strawberry pies were my favorite. The taste was better than the bakery or the hotels. I still get the flavor of it. These individuals stood out among the crowd because hobby classes turned out to be a style statement as well as a prestige symbol.
3.Professional career

The pre-pandemic period had seen a soaring rise of many individuals opting for a career in hotel management. Hotel management is an art and it teaches one the know-how of handling the industry. But as the pandemic set in and the lockdown imposed the closure of schools and colleges, they became available through online medium. But the professional courses helped these individuals a lot. Many people chose this career so that they could become chefs or start their own catering business or even their bakery. As these individuals were at home, they made use of their cooking skills. The food for their family members, as well as they, provided food to the needy in the current pandemic.
Also, some even started baking cakes or making simple food and selling at a reasonable price to those people who required it and as a result, their professional training was put to use. The elderly at some places were dependent on their chefs or cooks to make food for them. Due to the pandemic, those people couldn't come to work. So many individuals who were well versed in hotel management provided food services to the elderly in their locality. That small effort made them realize that this could turn out into a fullfledged business. Due to the pandemic, many new small and reasonable catering outlets opened. They marketed the food in such a way that people in the locality could afford it. This also turned into an opportunity who used their mind in these circumstances too.
Also, the nutritionist and dieticians were equally involved in the times of the current pandemic. Their professional advice was of great importance. As people have become health conscious so there is a need to maintain a healthy diet. There were different diet plans chalked down for maintaining optimal weight, reducing extra flab, etc during the current pandemic times. Diets such as keto, plant-based, Mediterranean, and so on. These professionals were also giving recipes on how to prepare food based on these diets. The current pandemic times changed the outlook of people by adapting to varied diet plans as well as these professionals took this pandemic as a golden chance to become popular and showcase their usefulness to the world.
4.Lockdown stress buster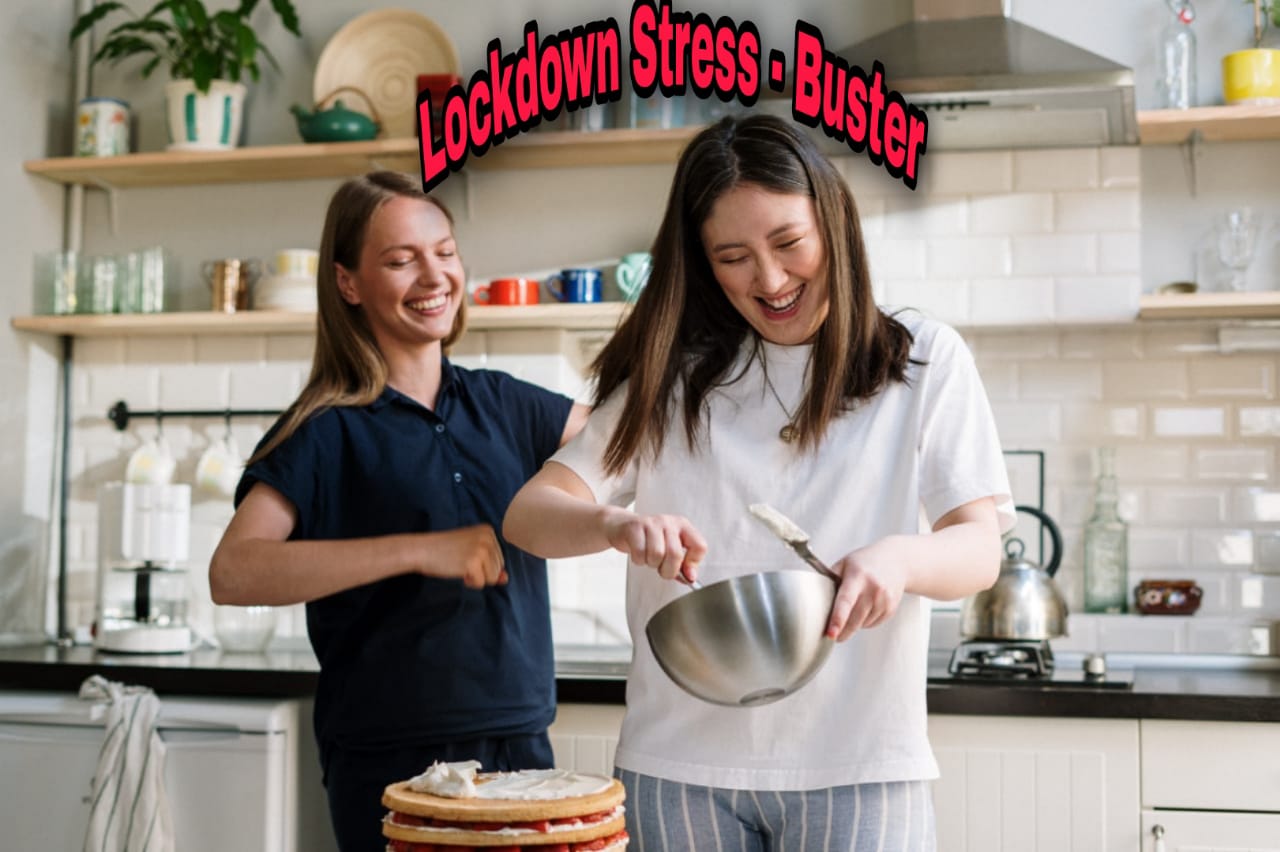 Cooking is no less than a magician. When one enters the kitchen to cook it's like one is entering a new world. That world belongs to that person only. Due to hectic work in the pre-lockdown times, many individuals could not do what they love and that is cooking. They were dependent on tiffin services, restaurants, or their maid for food. They missed the cooking adventures and innovations. When the lockdown got imposed these individuals started work from home. This was like a relief for many. As they were fed up with eating food from out and wanted a change. The people loved the feeling that they could spend some hours in the kitchen cooking refreshing themself from work pressure and then completing their work.
Also read: Boosting your Mental Health during Pandemic
When the work from home became too taxing these people went into the kitchen to cook and this turned out to be their stress buster. They also indulged in making cooking fun by doing the plating of the food that they cooked. As it is said that people should eat with their eyes which means if the cooked food looks scrumptious visually then people will relish the food too. People even got down in preparing a menu on what days which dishes they will cook. They not only cooked food for lunch and dinner but they also tried out different desserts. These individuals did not feel the heat of the pandemic because cooking rejuvenated them. Also, they learned many new dishes too or improvised their cooking skills. They are making wonderful use of the current pandemic times.
5.Trending on social media

We are in the age of hi-tech and sophisticated social media. The things we do in our lives are all over the place on social networking sites. People share mostly detailed things about their lives. Pre- pandemic times we saw people sharing their vacation photos, pictures of various dishes of the restaurants they visited, etc. The current pandemic times have curbed people of their movement and as a result of this people started feeling bored. People love to post on social media. So, people realized that the most trending thing during this current pandemic time is cooking. People resorted to making videos of cooking dishes and putting up on their social media handles and stories.
The posts and stories started with baking vanilla cakes and it went on to people posting chocolate truffles. Next in line which took center stage in social networking sites was various cuisines ranging from Indian to the Mediterranean. This kept the viewers gobsmacked and glued to the posts and stories. Slowly when the demand for these cooking dishes increased the people started posting videos with step-by-step recipes. This gave into more viewership in the current pandemic times and this led to people making their channels on cooking. From cooking small and easy dishes to providing cooking hacks to people. This became a big entertainment medium in the lockdown. There were so many wonderful dishes trending.
I learned different types of egg dishes because of the videos posted on the virtual platform. But my hot favorite of all the dishes was the delish desserts. From kheer to chocolate mousse to carrot halwa. As lockdown increased people started making the Indian pavs too. People in this current pandemic have come out with the best version of their selves. This shows that humans are multi-talented. Cooking which was a traditional skill went on to become the trending topic.
But is this going to give more gobsmacking trends days to come? Are we going to discover more interesting things about cooking? Can this be included as therapy for negative thoughts, isolation, and anxiety? Will these current pandemic times change the outlook of cooking? We need to see this in the coming days or months to come. But I'm loving these new trends in cooking know by mentioning all the heavenly dishes I'm making you salivate and hungry too. Cooking is the novel way to become famous but our popularity lies within us. Isn't it marvelous? Do try cooking and posting your different dishes on social media and see how it will also start trending.
References